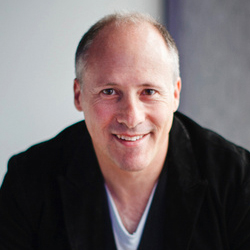 David Vogel
President, Video SEO Pro
office: (914) 368-9600
cell: (914) 393-1954
www.myvideoseopro.com
david@myvideoseopro.com
David Vogel is an accomplished videographer, editor, effects artist, video SEO specialist and the Co-Founder and President of Video SEO Pro, a Westchester County based video marketing agency.
David started his career working in visual effects in Hollywood in the 1990's and then returned to New York where he continued to work in production and post production on commercials, music videos, documentaries and feature films. For 15 years he was a senior editor for Charlex, a visual effects post production facility in New York City.
In 2013 David launched Video SEO Pro after noticing videos showing up in Google search results. Video SEO Pro is unique in that they are a video marketing agency that offers professional video production and a variety of video marketing strategies including video search engine optimization all under one roof. In fact, Video SEO Pro is one of the top 10 video search engine optimization companies in the country.
Video SEO Pro has helped dozens of small businesses generate more leads, more traffic to their website and convert more potential customers into clients using video.