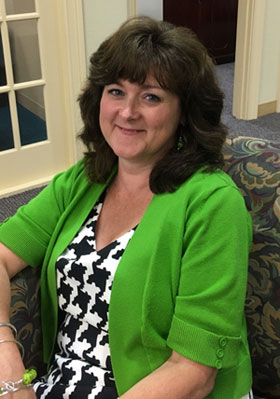 Kathleen Reilly
Vice President, NY Sales Area Manager -Patriot Bank
(914) 472-3986
www.BankPatriot.com
email: kreilly@bankpatriot.com
Mrs. Reilly is a Somers, NY resident with many years of experience in small business banking, business development, coaching and the creation and delivery of successful sales programs. She brings a valuable skill set to the Scarsdale bank that complements its local focus.
In her new role as VP/Branch Manager, Mrs. Reilly will oversee a team of bankers in sales activities and delivering superior customer service, manage daily banking operations, and develop relationships with businesses, individuals, nonprofits and municipalities in Scarsdale and surrounding communities.
"I am very proud to join Patriot Bank, where I can use my 30 years of banking experience to serve customers and the community. I was attracted to the bank because of its commitment to the local markets, the emphasis on volunteerism and the willingness to meet client challenges by being creative and forward thinking. I am excited to devote my energy and skills to Patriot and the local market!" said Mrs. Reilly.
The banking veteran has coached hundreds of bankers in New York and Connecticut throughout her career, resulting in increased business relationships, product sales and loan growth. Mrs. Reilly previously served as VP/Small Business Coach at Citibank in Somers, NY, where she worked with a team of bankers to engage and help small business owners succeed. Under her leadership, the bank increased bookings by 83% over three quarters.
Prior to that, she served as VP/Small Business Sales Development at Webster Bank in Waterbury, CT.
Mrs. Reilly earned her master's degree in business administration from the University of Bridgeport in Connecticut and her bachelor's degree in mathematics & computer science from Mercy College, located in nearby Dobbs Ferry.
An active volunteer in her community, Mrs. Reilly is a member of the steering committee for T.E.A.M Tuskers, a one-to-one mentoring program for students in the Somers school system. She also served as Somers Girl Scouts Troop Leader and Service Unit Manager from 2000-2014.
Mrs. Reilly lives in Somers, NY with her husband, John Reilly. Their daughter Bridget is a senior at Hartwick College in Oneonta, NY and their son Patrick is a sophomore at SUNY Cortland in Cortland, NY.

About Patriot Bank, N.A.
Patriot Bank, N.A. is headquartered in Stamford, Connecticut and provides consumer and commercial banking services to individuals, government and nonprofit entities, small- and medium-sized businesses and professionals. Patriot Bank currently operates 10 full-service branches, 8 in Connecticut and 2 in New York. Patriot Bank was founded in 1994.