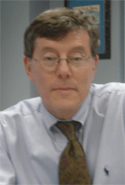 Neil Burstein ESQ
(212) 545-9514
914-977-3467 (direct)
nabesq1@aol.com
www.neilburstein.com
Neil Burstein is an intellectual property and entertainment lawyer with over 20 years of sophisticated legal experience. Neil has represented many well known clients in the entertainment, publishing, art, fashion and retailing industries. He recently negotiated the publishing and motion picture deal for the movie "Taking Woodstock" directed by Oscar winner Ang Lee.
Neil's practice includes drafting and negotiating contracts and licensing agreements, and advising clients on how to grow and protect their business interests by effective use of copyrights, trademarks and other intellectual property.
Neil has lectured widely on entertainment, copyright, publishing and intellectual property law matters. He graduated from Union College and Albany Law School of Union University and obtained a Master of Laws Degree in Trade Regulation from New York University School of Law.
Additional information is provided on his website www.neilburstein.com